We offer prayers for teachers because teachers have the enormous responsibility of imparting knowledge to our children, and their job is often difficult!
Prayers for teachers are to be said for and by them, to bring guidance and divine support so that they may bring the word of God to others. The prayers are for Sunday school and religious educators, but apply in principle to all teachers.
There is also a prayer that teachers may say to request guidance for difficult and troubled students.
"Luke 6:40: There is no disciple who is superior to his teacher; but every one whose instruction is complete will be like his teacher."
[2 ESDR 9:17]
The following has been submitted by Olga de Juana. Thanks Olga!
Teachers Prayer
Help me to be a fine teacher,
to keep peace in the classroom,
peace between my students and myself,
to be kind and gentle
to each and every one of my students.
Help me to be merciful to my students,
to balance mercy and discipline
in the right measure for each student,
to give genuine praise as much as possible,
to give constructive criticism
in a manner that is palatable to my students.
Help me to remain conscientious
enough to keep my lessons always interesting,
to recognize what motivates each of my students,
to accept my students' limitations
and not hold it against them.
Help me not to judge my students too harshly,
to be fair to all,
to be a good role model,
but most of all Lord help me
to show your love to all of my students.
Amen.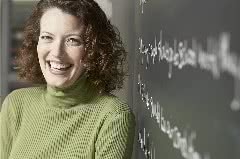 Sunday School Teacher's Prayer
Father in Heaven, I thank You that
You have called upon me to take part in
the instruction of young people. See that
I am fit to do this honored work before me.
Grant me a clear understanding of Your word.
Teach me, that I may teach others. Help me
to realize the solemnity of instructing immortal
souls, and give me aptness to teach. Enable me
to set before my students a pious example.
Make Your word quick and powerful in the
hearts of all. Bless, I pray You, each of the
students committed to my care. Grant that
they may receive with all readiness of mind
the lessons of Your word, that they may be
brought to the full knowledge of Your grace
and to the true faith in Jesus Christ our Lord.
O Lord, bless also their parents. Help them
to bring up their children under the care and
admonition of the Lord. Sanctify them, that
they may feel a pious concern for the salvation
of their children. Grant Your blessing upon the
instruction and admonition of both parents and
teachers, that all these children may become full
members of Your church, and heirs of Your salvation.
May these children be motivated to also say
prayers for teachers as well. Bless, O Lord, the
superintendent and the pastor. May our school
and church prosper to the praise of Your holy name,
and to the salvation of all the members,
for Jesus' sake, amen.
Prayer of a Sunday school student
Dear Father in Heaven, I pray for Your blessing.
I thank You for this Sunday school, where I may
learn more about You. I thank You that You
have called upon me into Your covenant by
baptism. Help me to remember my Creator
in the days of my youth, that I may not depart
from Your ways.
Bless our school, officers,
teachers and students alike. Help us to learn
Your truth with joy. Open our hearts that we
may receive Your word. Help us to love and
obey Your truth.
O Lord, bless my teacher
and give him or her much joy in teaching us.
Bless my parents, and help me to obey them
in Your name. Please forgive all my sins,
and help me to be Your obedient,
faithful child, for Jesus' sake.
Amen!
Prayer for Troubled Kids
Almighty God, Heavenly Father, whose mercies are new unto us every morning, and Thy faithfulness every night, grant us. we pray Thee, Thy Holy Spirit, that we may heartily acknowledge Thy merciful goodness toward us, give thanks for all Thy benefits, and serve Thee in willing obedience, through Jesus Christ our Lord.
Merciful God, we pray on behalf of these children and youths, that they may be more and more renewed by Thy Holy Spirit. Grant that they may receive with all readiness of mind the lessons of Thy word, that they may be brought to full knowledge of Thy grace and to the true faith in Jesus Christ. Cause all sinful affections to die in them, and all things belonging to the Spirit to live and grow in them. Give them strength to gain the victory over the world, the flesh and the devil. Defend them against temptation and every pitfall. Let Thy fatherly hand supply their wants for this life, and let Thy Holy Spirit guide them in the way of Thy commandments. Make them living members of Thy Holy Church, and heirs through hope of Thine everlasting kingdom, through Jesus Christ our Lord.
Almighty and gracious God, we ask Thy blessing upon all Thy servants to whom Thou hast committed the work of teaching the young; guide them, O Good Shepherd of the sheep, that they may be able to guide the lambs of Thy flock in the way of life; and give them Thy continued grace, that they may persevere in the good work which they have undertaken; reward them abundantly through Jesus Christ our Lord, to whom, with Thee and the Holy Ghost, be all honor and glory, world without end. Amen!
Read Bible Verses about Teachers
"And what you have heard from me in the presence of many witnesses entrust to faithful men who will be able to teach others also."
[
1 Timothy 2:2
]
Click here to read more Bible Verses about Teachers.
More Special Prayers
Prayer Request: Post Your Own "Prayers for Teachers"
If you'd like, you can post your prayer below so the PrayWithMe community can help pray with you.

Rules for Posting: All prayers are posted publicly through to this site. Don't use full names or any other identifying information that you wouldn't want out on the web.

Don't post with ALL CAPS, and try to use proper spelling and grammar.

If you can, help pray for others and post comments of support.
Recent prayer requests...
Tap below to see prayers from other visitors to this site.
More prayers posted in:
Teachers