There are times in life when we need an urgent miracle.
Say a miracle prayer to God when all else has failed, and your situation is hopeless.
God does hear our prayers. He has a plan for us all.
There are many prayers for times of desperation, when miracles are needed from God and God alone.
Many Catholics turn to the St Jude Prayer when all seems desperate.
A Miracle Healing Prayer
Here is a popular miracle prayer for healing. You can read more healing prayers here.
Miracle Healing
Lord Jesus, I come before Thee, just as I am, I am sorry for my sins,
I repent of my sins, please forgive me. In Thy Name,
I forgive all others for what they have done against me.
I renounce Satan, the evil spirits and all their works.
I give Thee my entire self, Lord Jesus, I accept Thee as my Lord God and Savior.
Heal me, change me, strengthen me in body, soul, and spirit.
Come Lord Jesus, cover me with Thy Precious Blood, and fill me with Thy Holy Spirit,
I love Thee Lord Jesus, I praise Thee Lord Jesus,
I thank Thee Jesus, I shall follow Thee every day of my life. Amen.
Mary, My Mother, Queen of Peace, St. Peregrine, the cancer saint,
all the Angels and Saints, please help me.
Amen.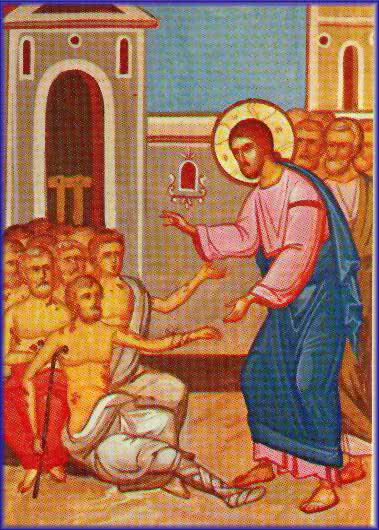 A History of Miracles
In the bible, there are many instances of Jesus performing miraculous acts of healing when all seemed hopeless.
From The Bible
There was a large crowd around the house
Jesus was staying, in Capernaum.
With no room left in or outside the house,
four men dug through the roof and lowered
a paralyzed man on a mat, right in front of Jesus.
When Jesus saw how strongly they believed
that He would help, Jesus said to the sick man,
"Son your sins are forgiven!" Some of the
Jewish leaders thought this was blasphemy,
for only God can forgive sins.
Jesus let them know that the Son of Man
has authority on earth to forgive sins,
and said to the paralytic "I say to you stand up,
take your mat and go home". The man stood up
took the mat and went out before all of them,
so that they were all amazed and Glorified god,
saying, "We have never seen anything like this".
Prayers that Work
We all want our prayers to work right away. But, sometimes it doesn't work out that way. It can take time for your miracle request to come true, and sometimes God has different plans for us all together.
Below, you can post your miracle prayer request. Let the PrayWithMe Community help pray for you and your cause.
More Prayers for Strength
Prayer Request: Post Your Own "Miracle Prayer and Prayer Request"
If you'd like, you can post your prayer below so the PrayWithMe community can help pray with you.

Rules for Posting: All prayers are posted publicly through to this site. Don't use full names or any other identifying information that you wouldn't want out on the web.

Don't post with ALL CAPS, and try to use proper spelling and grammar.

If you can, help pray for others and post comments of support.
Recent prayer requests...
Tap below to see prayers from other visitors to this site.
More prayers posted in:
Miracle