This prayer for peace of mind asks god to relieve anxiety and stress,
and grant a clarity of mind to feel at ease in one's life. Say it in the morning
or evening on a daily basis until you feel at peace.
Also, one of the best prayers for anxiety is the famous Serenity Prayer.
If you're not familiar with this prayer, I highly recommend it.
A Prayer for Peace of Mind
Almighty God, We bless you for our lives,
we give you praise for your abundant mercy and grace
we receive. We thank you for your faithfulness even
though we are not that faithful to you.
Lord Jesus, we ask you to give us all around
peace in our mind, body, soul and spirit.
We want you to heal and remove everything that is
causing stress, grief, and sorrow in our lives.
Please guide our path through life and make our
enemies be at peace with us. Let your peace reign in our family,
at our place of work, businesses and everything we lay our hands on.
Let your angels of peace go ahead of us when we go out
and stay by our side when we return. In Jesus' name, Amen.
A Prayer to Heal Stress
Heavenly Father, please grant me peace of mind
and calm my troubled heart. My soul is like
a turbulent sea. I can't seem to find my balance
so I stumble and worry constantly. Give me the
strength and clarity of mind to find my purpose
and walk the path you've laid out for me. I trust
your Love God, and know that you will heal this stress.
Just as the sun rises each day against the dark of
night. Please bring me clarity with the light of God.
In your name I pray, Amen.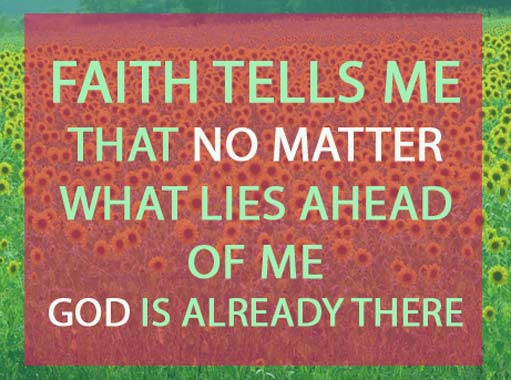 Below, you can submit a prayer request to be posted to the site. Together we can bring peace of mind to one another through the power of prayer and heal anxiety.
More Hope and Inspiration
Prayer Request: Post Your Own "A Prayer for Peace of Mind"
If you'd like, you can post your prayer below so the PrayWithMe community can help pray with you.

Rules for Posting: All prayers are posted publicly through to this site. Don't use full names or any other identifying information that you wouldn't want out on the web.

Don't post with ALL CAPS, and try to use proper spelling and grammar.

If you can, help pray for others and post comments of support.
Recent prayer requests...
Tap below to see prayers from other visitors to this site.
More prayers posted in:
Peace-of-mind