Sometimes in our life here on earth, we need to be brave. These Bible verses about courage can inspire us so that we have the strength to do God's work, and not be afraid.
David was courageous when he went up against impossible odds and defeated Goliath. It's that kind of courage that comes from God. And it is that kind of courage that we can have when we know God is on our side.
These Scripture quotes about courage were carefully selected from the biblical text and are perfect for use in a greeting card, personal study, or use in a sermon.
20 Scriptures about Courage
---
1
2
3
"So we can confidently say, "The Lord is my helper; I will not fear; what can man do to me?"" [Hebrew 13:6]
4
5
6
7
8
9
10
11
12
13
14
15
16
17
18
19
20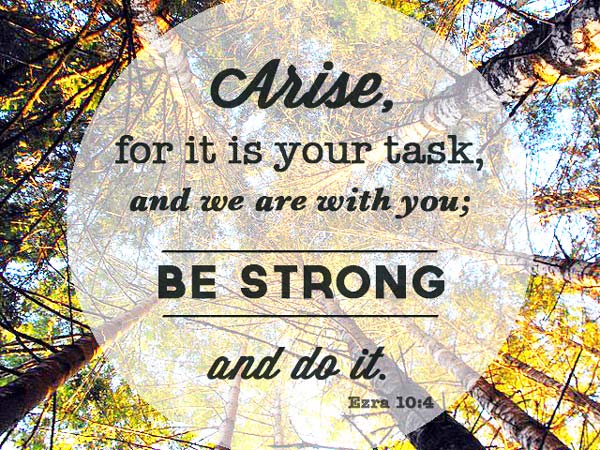 What Does the Bible teach us about Courage?
With the above Bible verses, we are instructed over and over again to be courageous and not fear, specifically because God is with us.
When we are following God's lead and living life as he has instructed us, these quotes tell us that we do not need to fear because he will fight for us. When God is on our side, there is no force or power that can stand against him.
Having said this, there are also scriptures for courage that tell us there are times when we will suffer for Christ, but even then we are to be strong.
It seems that this strength and courage that God asks of us comes by faith in him–in believing that he is there with us no matter what we must endure. When we believe, we know that nothing can happen to us except he allows it to because he has overcome the world.
Related Prayers and Scripture
bible-verses-about-courage
Add a Bible Verse or Comment