Share:
Welcome to our growing collection of home-made bible verse pictures and scripture quotes.
We've created these as a gift to our community to share freely via Facebook, Pinterest. There is so much wisdom and encouragement in the bible. If you find some here, pass it on.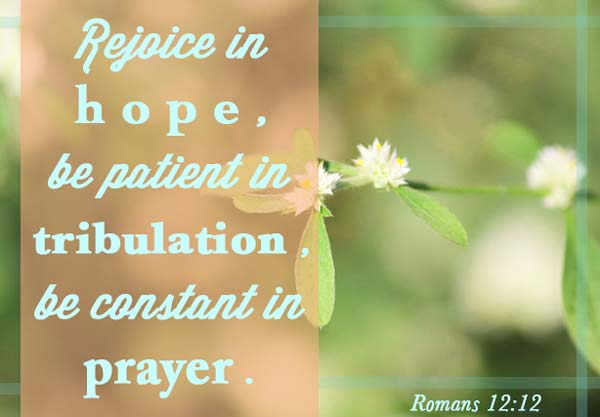 (Note: Though we maintain the copyright to these pictures, we offer these images for free to use on Christian blogs and websites. We simply request that you cite us as the source with a link back to our website.)
Want to see some more of our sharable images? Check out our Inspirational Prayer Pictures.
Have you created a great bible verse picture? Submit it below and we'll add it to the site!
More Hope and Inspiration
Prayer Request: Post Your Own "Inspirational Bible Verse Pictures"
If you'd like, you can post your prayer below so the PrayWithMe community can help pray with you.

Rules for Posting: All prayers are posted publicly through to this site. Don't use full names or any other identifying information that you wouldn't want out on the web.

Don't post with ALL CAPS, and try to use proper spelling and grammar.

If you can, help pray for others and post comments of support.
Recent prayer requests...
Tap below to see prayers from other visitors to this site.
More prayers posted in:
Bible Verses