The Scriptures are full of Bible verses on prayer, giving us insight into how important prayer is and how necessary it is for us to pray.
There are many bible passages that teach us how to pray, and others that record the prayers of others. God has called all Christians to pray without ceasing and to speak to him whenever we have needs or requests.
Prayer makes a great subject for a topical sermon, and study of prayer can benefit any Christian. We have searched through the entire Bible to identify and quote the best 20 prayer bible verses we could find.
Scripture on Prayer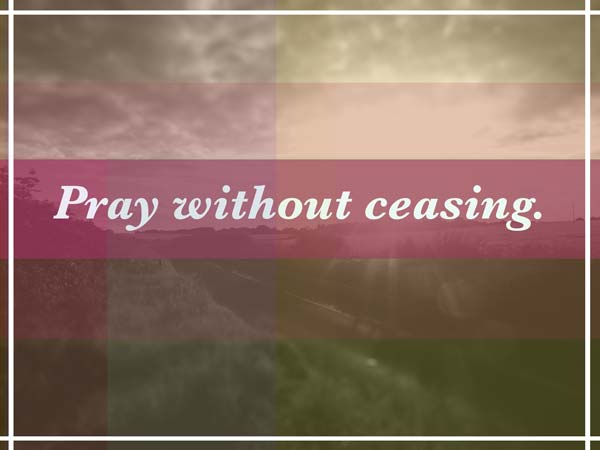 1.
2.
3.
4.
5.
6.
7.
8.
9.
10.
11.
12.
13.
14.
15.
16.
17.
18.
19.
20.
What do these Bible verses teach us?
The command to pray without ceasing is just one of the things we learn in these Bible verses on prayer. We also discover that God wants Christians to talk to him and ask him for the things they need.
Even Jesus prayed and taught us how to pray, suggesting we simply ask for what we need without any necessity of long wordy prayers for God to hear us.
When we do pray to God, we learn that we must ask in sincere faith, believing that God will hear us and answer our prayers. In addition, these passages instruct us that our prayers must be according to God's will to be granted. And we also must be living a godly life to be heard. Even when we don't know what to pray, one verse above tells us the Holy Spirit will intercede for us.
Add a Bible Verse or Comment