Here are a selection of prayers for Easter vigil. The celebration of Easter recalls the resurrection of our Lord Jesus Christ following the crucifixion, and so represents eternal life, and eternal hope for the world.
The cycle of Easter is meaningful for us, because Christ suffered the torment of crucifixion on Good Friday, a somber and sad day, but arose on Easter Sunday to finally inspire us and remind us that rebirth, and therefore salvation, is always possible. So when we recite prayers for Easter vigil we are sorrowful for Christ's suffering but joyous and grateful for His return to earth after crucifixion.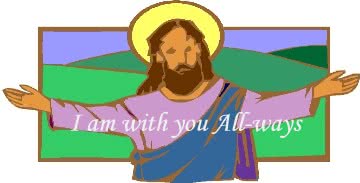 Prayer for Good Friday
On this day of Thy darkness, dear Lord,
How deep should be our gratitude to Thee!
Thou hast given us Thyself.
Thou art always giving us Thyself.
Even the food we eat is a part of Thyself,
Of Thy love for us.
We praise Thee for Thy death for the world
And Thy continued life in the world,
And we would be Thine forever. Amen!
Shadow of The Cross
O Lord Christ, we are coming under the shadow of Thy cross. It is so solemn a thing to live, and it is a fearful thing to live without Christ; and so many of us have no Christ.
We pray that Thou wouldst soften all our hearts and penetrate our consciences for God. May there swim into the lives of the multitude this moment this upbraiding question, "Why have I not given my life to Christ before, and must I not give it to Him now?" Make it a great, solemn holy hour that shall induce multitudes to come to Christ, for His sake. Amen.
O Lord Eternal
O Lord eternal, immortal and invisible! Though
Thou art past finding out unto perfection, we rejoice t
hat we are not called to worship an unknown God.
Thou hast not left Thyself without witness.
We bless
Thee for the revelation which Thou hast given us; and
that in Thy word we can view Thee as the father of mercies
and the God of all grace. All thy works and ways correspond
with the names Thou hast assumed, and demand and justify
our confidence in Thee.
We praise Thee for the displays of
Thy goodness in the productions of nature and the bounties
of Thy providence; but above all, for Thine inestimable love
in the redemption of the world by our Lord Jesus Christ; for
the means of grace, and for the hope of glory.
Herein Thou hast commanded Thy love towards us, in that while we
were yet sinners Christ died for us.
We find ourselves this morning at the foot of His cross,
where angels are desiring to look into these things " and if
they who need no repentance, study the sufferings of Christ and
the glory that should follow, how much more should we, to whom
they are not only true and wonderful and sublime, but all important
and infinitely interesting! Help us, O Lord, to turn aside and see
this great sight; and not suffer a dying Savior to address us in vain,
Is it nothing to you, all ye that pass by? Behold and see, if ever
there was sorrow like unto my sorrow.
Here we may see the value of our souls in the price paid for their
deliverance; and instead of neglecting them for the vanities of time
and sense, may we regard them according to the estimation in which
they were holden by Him who gave His life a ransom for many. Here may
we contemplate the evil of sin, and abhor it; here look upon Him whom
we have pierced; and mourn for Him. Yet remembering that He was not
only slain by us, but for us, may we rejoice in our tears; and by believing,
enter into rest.
With humble and holy confidence may we be enabled to say, Surely He
hath bourne our griefs and carried our sorrows; the chastisement of
our peace was upon Him, and with His stripes we are healed.
May we never degrade His death, by fearing that it will not be
available for guilt so great and aggravated as ours, even if we
depend upon it, and plead it for God; but He fully persuaded that
his blood cleanseth from all sin, and that by the one suffering up
of Himself, He hath perfected forever them that are sanctified.
Yet, O God, never suffer us to sin that grace may abound. May we
never crucify the Savior afresh, and put Him to an open shame. May
He never be wounded in the house of his professing friends. Rather
may we live only and wholly for Him who died for us, and adorn the
doctrine of God our Savior in all things.
May our old man be crucified with Him, and the body of sin be destroyed,
that henceforth we may not serve sin. May we be planted together in the
likeness of His death. As He suffered for us, leaving us an example that
we should follow in His steps, may we learn from Him submission and meekness,
and forgiveness of injuries. When reviled, may we revile not again;
when suffering, may we threaten not, but commit ourselves to Him that judgeth righteously.
Like Him, in all the afflictions of life, may we look to the
hand that prepares and presents them, and say, The cup which my
Father hath given me, shall I not drink from it? Whatever be the cross
we are required to bear, may we look before us, and see Him carrying
one much heavier, carrying it for us, and carrying it without a murmur.
Convert and pardon all those who by their lives or doctrine are the
enemies of the cross of Christ. Have mercy upon the descendants of those who shed
His blood; and let His dying prayer be answered, Father, forgive them, for they know
not what they do.
As Thou hast made His soul an offering for sin, may He see his seed,
and prolong His days, and the pleasure of the Lord prosper in His hand.
May He see of the travail of His soul and be satisfied; and by His
knowledge may He justify many, having borne their iniquities.
Yea, having been lifted up from the earth, may He draw all men unto Him.
May all kings fall down before Him and all nations serve Him; and in all
the earth which He has purchased with His own blood, may there be one Lord,
and His name one.
And when He who made himself of no reputation, but took upon Him the form of
a servant, and became obedient unto death, even the death of the cross, shall
come in His glory, with all the holy angels, may we be enabled to say, Even so,
come Lord Jesus; and unite with those, who will be eternally employed in saying,
Unto Him that loved us, and washed us from our sins in His own blood, and hath
made us kings and priests unto God, and to His Father, be glory and dominion for
ever and ever. Amen.
Holy Easter Day
Lord God of this holy Easter day, we bring Thee praise because of what Thou art and what Thou didst. Thou art the Lord of Resurrection. Thou art the Life eternal. To all of us who have the humble and the contrite heart, and the yearning and the eager heart, and the heart of prayer with faith, Thou canst give the life of God within ourselves.
"This is life that they may know Thee, the only true God," is what Jesus said. We would ask to know God this day. Make it our birthday in holy things. May Easter ome to us indeed! May our former lives slip away to come to us no more; and may we live a life unto God from henceforth even for evermore, we ask in the name of the Risen Christ. Amen.
Jesus Lives
Jesus lives, the jaws of death
Burst, unable to contain him;
From the grace he rose again,
For its fastenings could not chain him
Like a mighty hero, he
Set himself from durance free.
Jesus lives, he is not dead,
Howsoever the fiend may blister;
He is free from doubt or dread,
He has foiled the foeman's muster.
Toil and danger now are done,
For the eager strife is won.
All my sin and deadly guilt,
Now is quenched in his endurance
Of the Lord'e eternal grace,
Now I have the full assurance.
Every fault and every vice
In his grave forgotten lies.
All my dread of death is gone,
Of the grave I am not fearful;
I shall rise again in time,
And I rest content and cheerful.
Thickly cover me with earth,
'Tis a sweet and easy berth.
Jesus lives! The world shall give
Courage to my soul in dying,
Sweeten every grief and pain,
On this word I die relying
After death I shall arise,
And rejoin Him in the skies.