Music is Holy. Rejoice in the sound! There are many Bible verses about music found in the Scriptures. These quotes provide a lot of insight into just how important music has always been in the worship of God for all people, Jews and Christians alike.
We also can learn a lot about the various types of instruments that were used from Old Testament times to the era of the apostles. In addition, many of the psalms are songs that have been used to praise God.
We have searched through the Bible to find 20 of the most significant quotes about music that can be used for study or for part of a sermon.
20 Scriptures about Music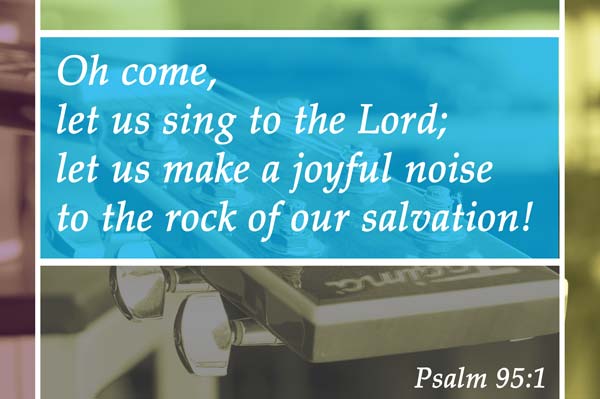 1.
2.
3.
4.
5.
6.
7.
8.
9.
10.
11.
12.
13.
14.
15.
16.
17.
18.
19.
20.
Analysis: Music in the Bible
These Scriptures show us that music was a common part of worship of false gods as well as that of the true God. In these Bible verses about music we learn that the attitude of a Christian should be one of thanks and appreciation to God for all that he has done.
We should show are praise in song and praise with all types of musical instruments that are available to us, including the tambourine, the lute, the harp, the pipe, the trumpet, the strings, and the cymbals.
These Bible quotes also tell us that there are many reasons why we should praise God. These include his mighty deeds, his greatness, his love, his justice, his salvation, and everything that is so wonderful about him.
We even have the example of Jesus, who sang with his apostles. The Bible tells us that everything that has breath should sing praise to God.
Add a Bible Verse or Comment