With the necessity of using cash for just about everything in life, Bible verses about money and scripture about debt provide us with God's insight into how we are to deal with money.
Whether you are looking for Scripture passages about money for a sermon or just for personal study, we have selected the best 20 Bible quotes we could find to give us a better understanding on the subject of money and debt.
Though most of these verses are about money in general, the last seven Bible passages are about debt and borrowing.
Bible Verses About Money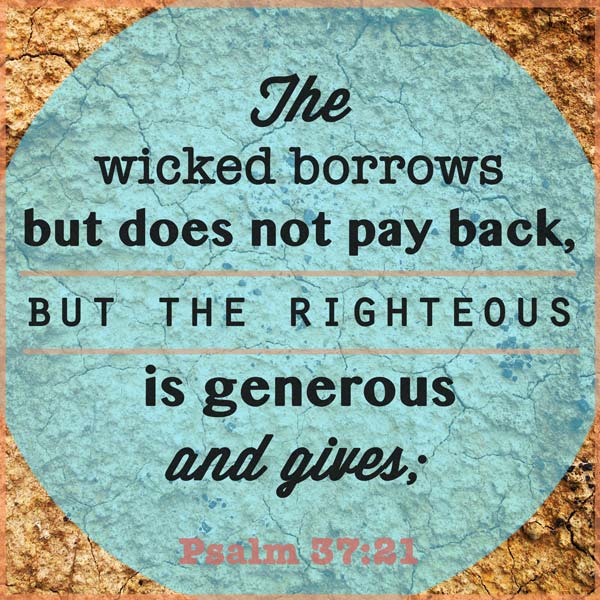 1.
2.
3.
4.
5.
6.
7.
8.
9.
10.
11.
12.
Scripture About Debt and Borrowing
13.
14.
15.
16.
17.
18.
19.
20.
What Does the Bible Say About Money?
The desire to acquire huge sums of money has been practiced from the earliest times and our world is full of volumes written about how to get it, but these Bible verses about money advise us on all aspects of money and what our attitude should be.
We are not to love money or toil unceasingly for it, and we are to be content with what we have, realizing that the love of money is the root cause of a lot of the evil in the world.
The Scripture passages tell us that money can keep us from loving God or cause us to depart from the faith. They also warn that those who love money will never be satisfied no matter how much they get, and that when someone gets money too hastily rather than working for it in a steady productive manner, they will usually lose it just as quickly.
These Bible quotes about money suggest that the best situation is a balance between being poor and being rich, rather than one or the other.
Also, the Scripture on debt advises us to avoid borrowing if we can. But, we also must faithfully pay any debts that we owe.
Add a Bible Verse or Comment