This is a beautiful prayer to be said during Advent. It is a prayer that is directed to both Jesus and St Jude.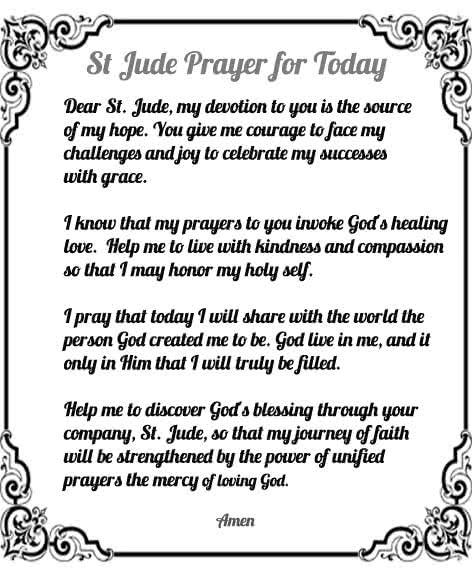 St. Jude Prayer for Today
Dear St. Jude, my devotion to you is the source of my hope.
You give me the courage to face my challenges and joy to celebrate my successes with grace.
I know that my prayers to you invoke God's healing love. Help me to live with kindness and compassion so that I may honor my holy self.
I pray that today I will share with the world the person God created me to be.
God lives in me, and it only in Him that I will truly be filled. Help me to discover God's blessing through your company, St. Jude, so that my journey of faith will be strengthened by the power of unified prayers and the mercy of loving God.
Amen
Return to the St Jude Prayer.